OUR STORY
The taste of Gothic Gin delivers distinct, clean botanicals. It takes you on a journey to Barcelona, Spain and captures the spirit of the Gothic Quarter. The bouquet conjures a lively fragrant nightlife, while the taste invites a subtle, relaxed finish.
Founder Chris Klug started traveling the world when he was nine years old. His experiences with cultures throughout the world and their approaches to food and drink led him to study viticulture, brewing, and distillation. This took him on a journey that refined his palette and began a quest to create the perfect gin. In 2017 Chris traveled to the Gothic Quarter in Barcelona, Spain where he began studying the art of making gin. It was here that the recipe for Gothic Gin was born and perfected. Every element is handpicked, handcrafted and sourced from the finest ingredients and botanicals available. Chris' maddening attention to detail creates an exclusive ultra-premium gin experience like no other.
Gothic Gin is the World Gin Awards 2019 Gold winner and 2020 category Best winner for Contemporary Gin in the United States of America.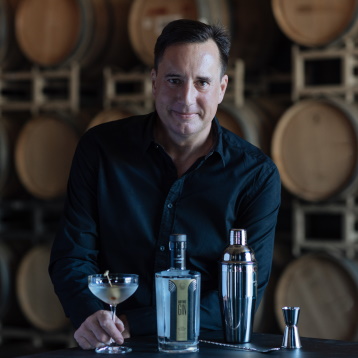 "I realized gin is the most refined spirit there is. When done right, the flavor profile can vary quite a bit. In my opinion, it's the

wine of spirits…" << Read More

CHRIS KLUG, FOUNDER